Interlaboratory proficiency tests (PTI)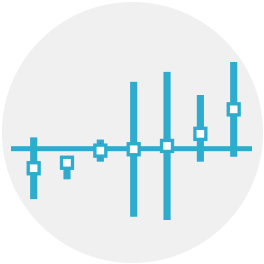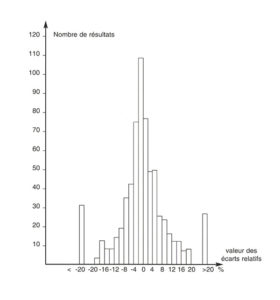 The NF EN ISO/IEC 17025 regulation "General requirements for the competence of testing and calibration laboratories" encourages laboratories to participate in intercomparisons to validate the methods used and their uncertainties.
For more than 45 years, the LNHB, drawing on its experience in international comparisons (participation and organization) within the BIPM and EURAMET, among others, has offered an annual interlaboratory proficiency tests programme (PTI) for laboratories carrying out activity or dose measurements. This sequence of comparisons is an essential step for the achievement of the calibration chain in the concerned fields.
How are these tests conducted?
Upon registration, each participating laboratory receives a confidential identification code and a sample whose mass activity or flux of emitted particles, as the case may be, must be determined. Some tests relate to a single and specified radionuclide, while others relate to mixtures of radionuclides. In this case, the nature and mass activity of each constituent must be determined.
The participating laboratory sends its result (value, unit, uncertainty) to the LNHB. When all the results of a test have been collected, they are processed by the LNHB for evaluation of the participants' performance according to defined statistical criteria.
Thereafter, each participating laboratory receives:
– a summary note including all the results of the test participants where the laboratories are identified only via their confidential code. This briefing note allows each participant to have an overview of the results and to compare their capabilities with all participants.
– a certificate of participation indicating all statistical criteria obtained (including the difference between its value and the assigned test value(s), etc.).
In the event of incompatibility of results, it is the responsibility of the participating laboratory to investigate and take appropriate measures to remedy this situation, such as recalibrating its measuring instrument or modifying the measurement protocol, for example, with the possible assistance of the LNHB.

Interlaboratory Tests Program 2023:
MEASUREMENT OF THE MASS ACTIVITY OF COMPONENTS OF A MIXTURE OF GAMMA-EMITTING RADIONUCLIDES IN A SYNTHETIC AQUEOUS MATRIX
Tests LNHB-R67 (2 activity levels)
(Deadline for registration: May 5, 2023)
The complete dossier for the 2023 programme is available here.
Informations
For more information about our services, please contact us!