Setting up a facility for the production of radioactive gas atmospheres (H, Kr, Xe, Rn…) for the development and calibration of measurement devices.
A facility for the production of radioactive gas atmospheres for a mixture of isotopes or for a single gas has been designed and is now operational at the LNHB.
It can operate in a pressure range from vacuum to 2 000 hPa, with a temperature range from 18°C to 60°C and a humidity range from 0 to 100% RH. It is possible in this range of conditions to create radioactive gas atmospheres with activities below 1 Bq/m3 up to several MBq/m3, while ensuring the traceability of mixtures using primary standard measurement methods.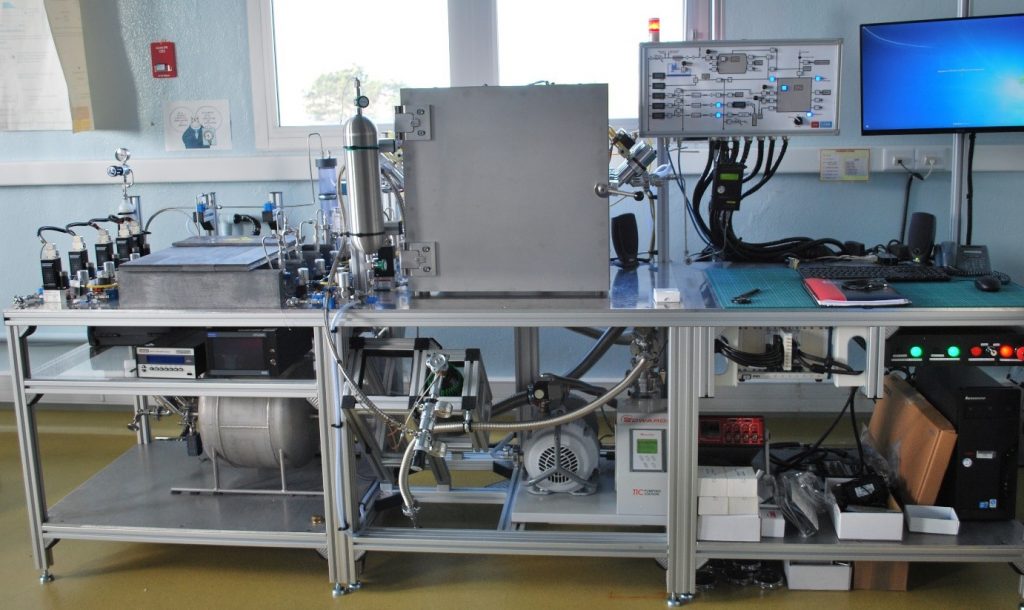 The facility was entirely created at the LNHB, which will allow for easy modification and future developments. It can be controlled both manually and also by computer via LabVIEW or Arduino board, which is necessary for the acquisition of the large amount of experimental data. Thanks to this facility, many projects in collaboration with other CEA laboratories, as well as external laboratories, have been started.
Experimental facility for the production of reference atmosphere of radioactive gases (Rn, Xe, Kr, and H isotopes)
B. Sabot, M. Rodrigues, S. Pierre, Applied Radiation and Isotopes 155, 108934 (2020)
https://doi.org/10.1016/j.apradiso.2019.108934